>> | Home | Books | Visit | Explore & More | Events | FAQs | Contacts
Hemyock Castle
Ancient Heart of the Blackdowns
---
People Power – The March to Democracy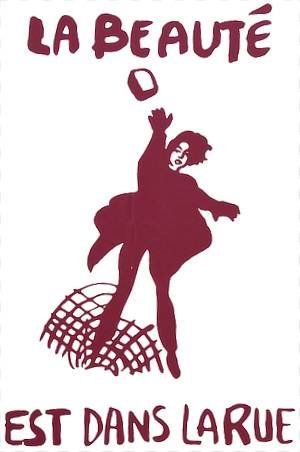 Paris Street Protests of 1968
French Street Protests of 1968 …and of 2019?
"A recrudescent radical critique of the institutions of democracy …and in particular of the populist participant dimension thereof"
This description of 1968 was in a politics textbook written soon afterwards. Helpfully, someone had paraphrased this in the margin, by scribbling the much simpler: "ie. Revolution!"
These webpages are about Britain's long, slow, continuing progress towards democracy; particularly the contribution of people associated with Hemyock Castle.
Other webpages in this series.
---
Images from the Paris Street Protests in 1968
Street protests and popular campaigns often use striking images. The graphic images on this page were used during the street protests in Paris, 1968. Perhaps still topical today?
.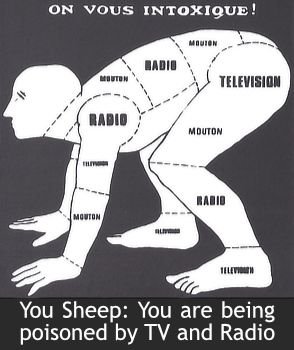 .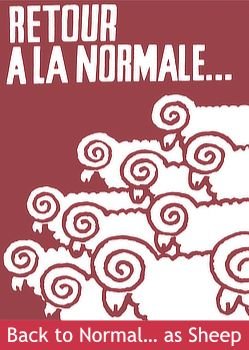 Credit: Images adapted from Atelier Populaire, École des Beaux Arts, Paris.
These copies were created (and translations added) from personal photographs of images stencilled on walls.
---
Other webpages in this series:
French Street Protests of 1968 ...and of 2019?
---
These webpages were created as part of a special exhibition at Hemyock Castle's 2019 Heritage Open Day
Heritage Open Days are part of European Heritage Days, a Council of Europe initiative. They are co-ordinated by The National Trust with funding by players of People's Postcode Lottery
Hemyock Castle receives no funding, and makes no charge for entry on Heritage Open Days. We welcome donations to The Blackdown Support Group & Musgrove Leukaemic Group Somerset
---
---
Home | Books | Visit | Explore & More | Events | FAQs | Contacts
---
---
Hemyock Castle, Hemyock, CULLOMPTON, Devon, EX15 3RJ, UK.
© 2001–2021. Prepared and published by Curlew Communications Ltd